All good things must come to an end they say, but let's just hope the end doesn't come too soon for the Winnipeg Jets. The team's playoff fate is in jeopardy, going through a tough stretch the last while. The Jets are 4-4-2 in their last ten games, and have almost lost as many games as they have won on the road with an 18-16-1 record.
---
---
If the Jets want to secure a playoff spot and have success in these last 12 games, there are a few factors that need to come into play. 
1. Jets' Star Players Need to Reach Their Highest Potential
Every NHL team has its star players, and what makes them capable of holding that title is how they show up every game ready to go and make an impact on the ice. The Jets have those star players – Kyle Connor, Josh Morrissey, Mark Schiefele, and Blake Wheeler to name a few – but lately they haven't all been showing up like they should. 
Connor holds the team lead in points with 73, but has only tallied two goals in the last 15 games. In his last five games, he has earned three points however, all three of those were tallied in one match against the Florida Panthers (March 11). Since then, No. 81 hasn't been able to earn a single point. 
Wheeler hasn't scored a goal in over a month – the last time he scored was on Feb. 14 against the Seattle Kraken. Scheifele, another key player on the roster, has scored four in his last 13 games. 
It's no secret the top line hasn't been playing great, to the extent that Jets' coach Rick Bowness benched Connor, Scheifele and Nino Niederreiter during the Carolina Hurricanes game on March 14 after the team was down 3-1. The line was benched for the remaining 11:45 of the second period during that match after being on the ice for all three goals against. The line didn't post a single shot on goal in over 30 minutes of play.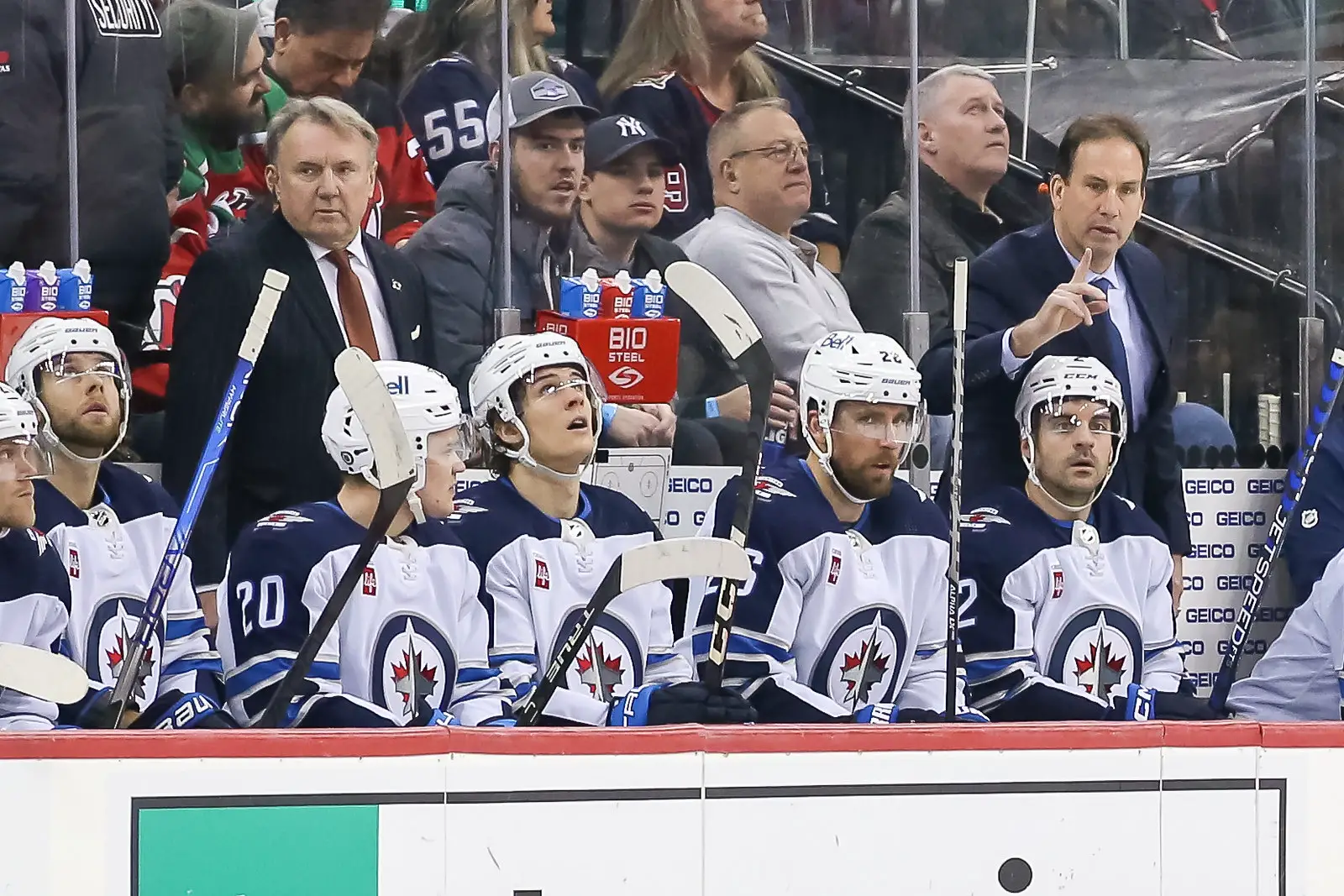 While Niederreiter may have been unhappy with Bowness' decision, he understood where his coach was coming from saying, "We just simply weren't good enough. We weren't engaged. We weren't doing the job we were supposed to do. We definitely deserved that. I mean, he definitely made that message pretty clear. We've got to be better. We've got to show up, especially this time of year."
Related: 3 Jets Who Need to Step Up Down the Stretch
---
Latest News & Highlights
---
Schiefele and Connor declined to speak to the media…
Click Here to Read the Full Original Article at The Hockey Writers…