CHN Staff Report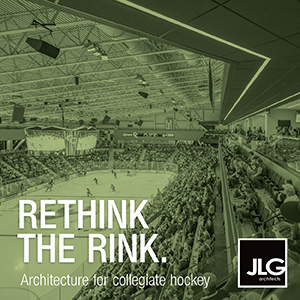 Minnesota and Quinnipiac, the top two teams in the Pairwise, each have two players among the 10 finalists for this year's Hobey Baker Award.
Freshman forward Logan Cooley and sophomore forward Matthew Knies are Minnesota's entrants on the list. Cooley is fourth in the country with 50 points, while Knies is tied for 17th with 40.
Quinnipiac forward Collin Graf, a transfer from Union, who is second in the nation with 54 points, is in the Top 10. Joining him is sophomore goalie Yaniv Perets, whose .927 save percentage is fifth in the country. He also leads the nation in goals against average.
Perets' other two Richter Award finalists as top goaltender are also in the Hobey Top 10 — Northeastern's Devon Levi, who was a top-three finalist last year, and Michigan Tech's Blake Pietila.
In addition to Cooley, two other freshmen are on the list — Michigan's Adam Fantilli, who leads the nation in points with 60 and is second in goals with 27; and Boston University defenseman Lane Hutson.
Western Michigan senior Jason Polin, who leads the nation with 29 goals, is a finalist. Last but not least, Harvard junior Sean Farrell, who is third in the nation with 51 points, rounds out the list.
Click Here to Read the Full Original Article at College Hockey News from CHN…