18,807. Let that number sink in for a minute.
That was the announced crowd at Nationwide Arena Saturday night when the Columbus Blue Jackets hosted the San Jose Sharks. Not only was the game a sellout. It was a standing room only sellout. That means almost 700 fans paid to be there without a seat.
If this doesn't prove Columbus continues to be a hockey town, I'm not sure what will. But then when you consider the season they've had so far, impressive doesn't begin to describe the passion of these fans.
It's not like the Blue Jackets' opponent was the Pittsburgh Penguins, the Detroit Red Wings, the Toronto Maple Leafs or even the Chicago Blackhawks. Those fan bases help achieve sellouts when they're in Columbus. This was against the lowly San Jose Sharks, a team facing a similar dilemma that the Blue Jackets are.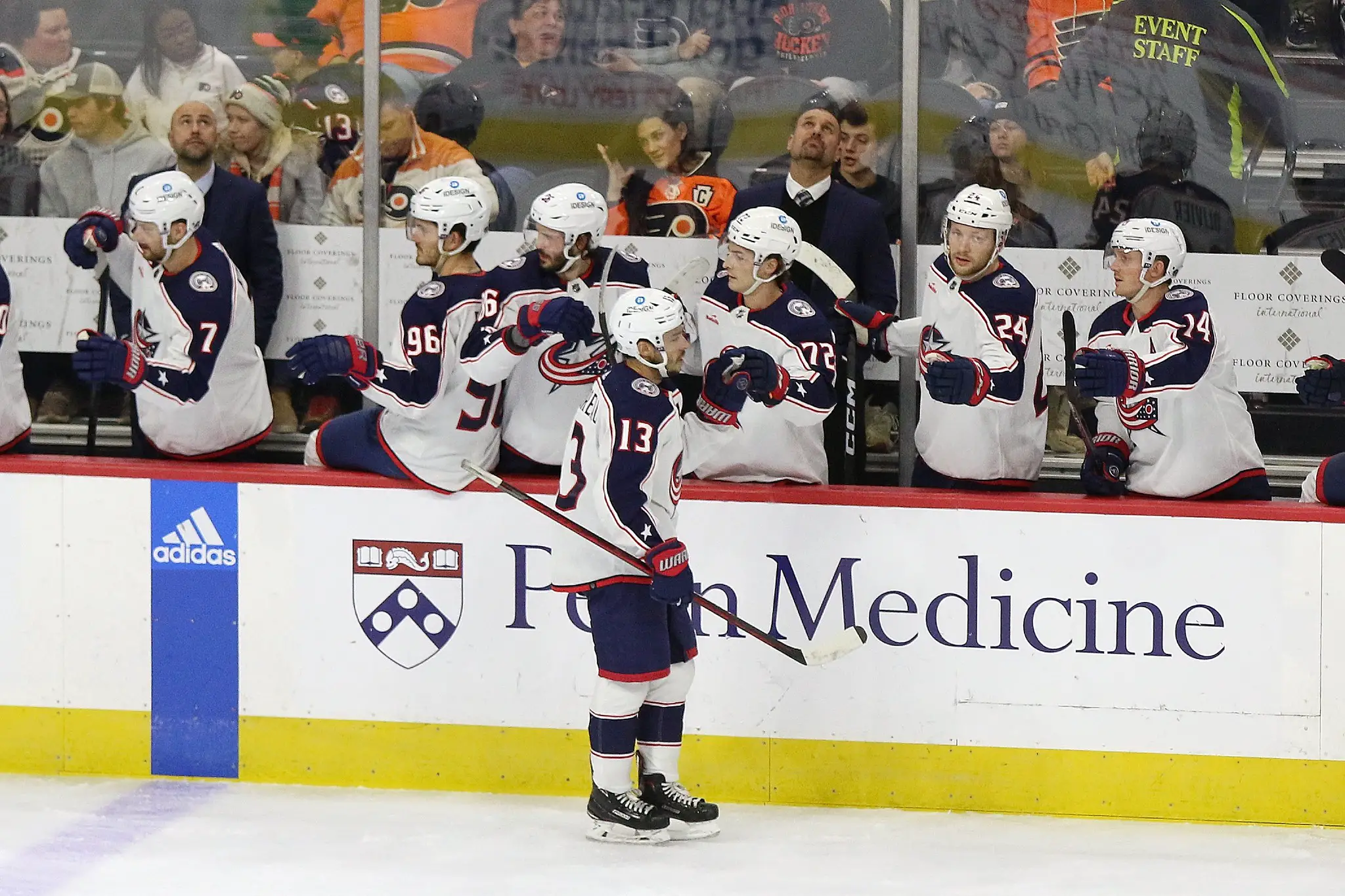 And yet, 18,807 fans were at the game. While there were some pockets of Sharks' fans in the building, most of this crowd was there supporting the Blue Jackets, the team at the very bottom of the NHL standings. If fans come out to support this team now, wait until they're good.
Slow Starting Game
The game itself didn't start out well for the Blue Jackets. Coming off a 5-3 loss to the Anaheim Ducks where they allowed five answered goals after a 3-0 lead, they proceed to spot the Sharks a 2-0 lead.
The Blue Jackets managed just two shots on goal in the first period. They looked sleepy. They couldn't get any pucks on net. It almost became a new franchise low for shots in a period on home ice. On four separate occasions, they finished a period with just one shot on goal. Despite the sellout, the night seemed to be heading for yet another loss.
You Might Also Like
The Blue Jackets did come out better in the second period but they were still down 2-0. That's when Mathieu Olivier knew he needed to do the dirty work. He went over to Jonah Gadjovich and offered a fight. Gadjovich accepted. That moment not only woke the Blue Jackets up, it woke the crowd up too. Olivier met the need in the moment. It ultimately swung the game in the Blue Jackets' favor.
On a power play shortly after the fight, Johnny Gaudreau scored to make it 2-1. Then just 1:12 later, captain Boone Jenner tied the game. The building was now alive and well. Game on.
Fans Got Everything They Wanted
The Sharks scored early in the third period to make it 3-2. But…
Click Here to Read the Full Original Article at The Hockey Writers…